It is a universal human expression, most abundant in childhood – children smile up to 400 times a day! Moreover, smiling has been proven to be beneficial in our lives. A 30-year study conducted by the University of California, Berkeley following the lives of students in a yearbook revealed that those with the widest smiles in their photos ranked highest in well-being and success throughout their lives. So imagine the consequences of a child not smiling, missing out on some 400 daily health and happiness boosts?
There is no health without oral health, yet tooth decay is the single most common chronic disease of childhood. The resulting pain can distract children from learning and playing, as well as limit their ability to speak, smile and eat. An astonishing 51 million school hours are lost each year because of dental diseases. According to a 2012 study by the American Dental Association, annual emergency room visits for dental concerns were 2.1 million nationwide. Many of these "emergencies" could have been prevented with regular dental visits.
The mission of PRASAD Children's Dental Health Program is to improve the dental health of children by providing comprehensive, high-quality dental services through education, prevention, detection and treatment. We serve children at their schools with our Mobile Dental Clinic removing barriers to treatment such as lack of transportation or parents unable to take leave from work.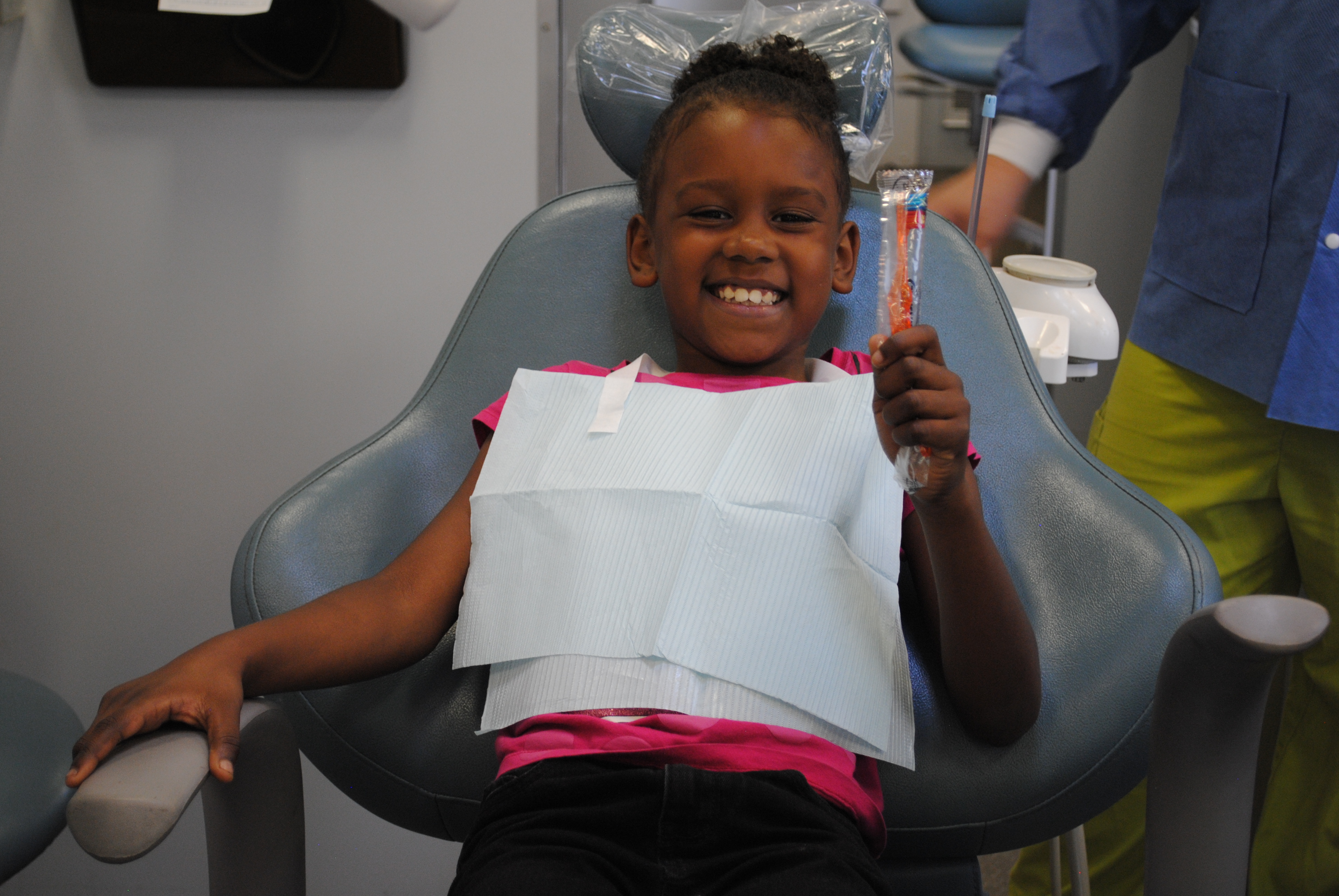 PRASAD CDHP provides dental services in Sullivan County in New York
We received a worried call from the school nurse about one of her students, Ann, who wouldn't eat her school lunch and would never smile. Ann came to our clinic – she had several cavities and was in pain. Our team was able to offer her relief and she was able to eat and smile again. She is but one of the many children for whom PRASAD provides access to dental care. Our program is an excellent resource to the community, and as one of our supporters said: "The kids are our future; if we don't take care of them, we've got nothing."
Because of people like you, we CAN take care of them. Our innovative program reaches vulnerable families to offer preventive and restorative oral health care. Our work to brighten the smiles and better the lives of children is possible with your support. It's National Children's Dental Health Month; please give today! No amount is too small.
Sincerely,
Dr. M. Cecilia Escarra
Executive Director
The PRASAD Project