PRASAD Children's Dental Health Program is an initiative of The PRASAD Project . The PRASAD Project is a philanthropic expression of the Siddha Yoga path.
Mission: The mission of PRASAD Children's Dental Health Program is to improve the dental health of children by providing comprehensive, high quality dental services through education, prevention, detection and treatment.
Vision:
To expand children's and parents' knowledge of dental health.
To encourage habits which maintain optimal dental health through adolescence and into adulthood, affecting future generations
To be a model program that responds to the needs of the community, respects each individual, and fosters self-reliance.
Objectives:
To identify children who have no access to the dental care that they need and to intervene with preventive and restorative treatment
To initiate and maintain preventive dental programs that reduce the incidence of dental disease
To build strong partnerships within the community
Who Supports Us
PRASAD CDHP receives financial support from donors and from private, corporate and non-profit sources.
Program Administrator

Dr. M. Cecilia Escarra
Board of Trustees

Officers

Swati Desai, Trustee and President
Reiko Kaplan, Trustee and Treasurer
Ron Brent, Trustee
Katy Wyckoff, Secretary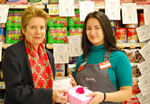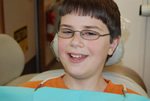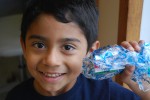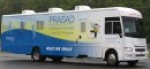 View Financial Reports: