For twenty-one years, the PRASAD Children's Dental Health Program has worked to make it a reality for the children of Sullivan County in New York. The schools where PRASAD CDHP operates have greater levels of low income as indicated by the number of children qualifying for free and reduced lunches. Lack of transportation prevents many families from accessing dental care, but PRASAD CDHP's mobile clinic makes services accessible to students, right at the schools.

Shane Schroeder Jr. beaming a healthy smile at the wheel of the dental clinic.
Nubia Graham, a childhood patient of PRASAD, remembers visiting the Mobile Dental Clinic when she was in middle school: "I like PRASAD a lot. I was comfortable here; I wasn't nervous." Now that she is a mom, she is confident in the excellent care her son, Shane is receiving. "I had a good experience; I want him to have one, too. Also, it's great that the dental clinic comes to the school; that makes it more convenient," she says appreciatively.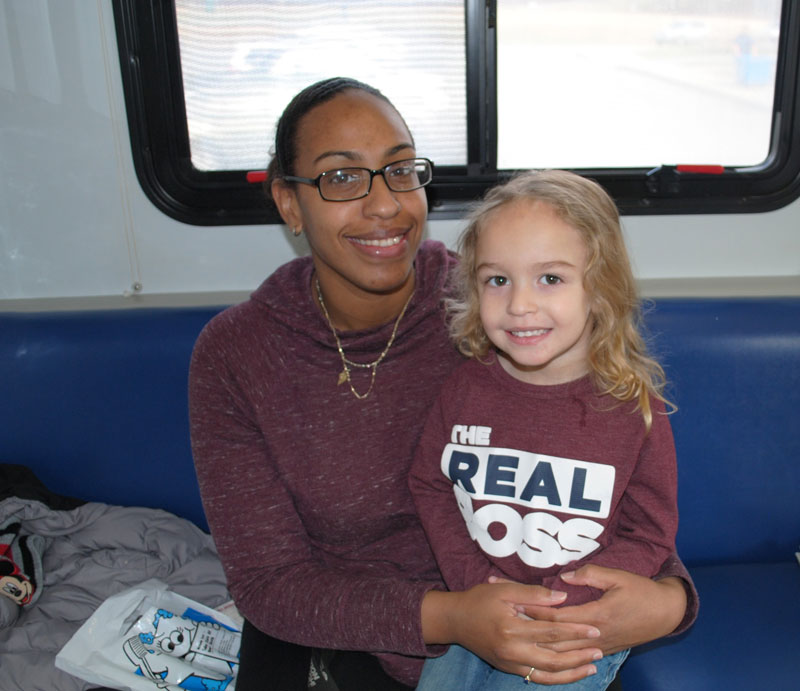 The tradition continues: Nubia Graham and her son Shane are grateful for PRASAD CDHP's commitment to children's oral health.
Since its inception, our program has received 27,700 dental visits, performed more than 88,000 dental procedures, and provided over 84,000 toothbrushes! A highly respected non-profit, PRASAD CDHP is a four-time recipient of the Give Kids a Smile Award from the New York State Dental Foundation.
Our mission is to improve the dental health of children by providing comprehensive, high-quality dental services through education, prevention, detection, and treatment. Won't you help us? Please donate today!
Sincerely,
Dr. M. Cecilia Escarra
Executive Director
The PRASAD Project